Convenience Without the Cost
Why pay more for your Gasoline? Cash or credit, our prices are the same low price. Unlike some major oil companies, Simonson Station Stores does not charge more for your gas when you use your charge account.

There is no annual fee with your Simonson Charge Account. Credit terms are net 30, with an 18% annual rate on any amount with a balance over 30 days. Any unpaid balance over 30 days will be subject to a 1.5% per month late fee.
All the perks and none of the costs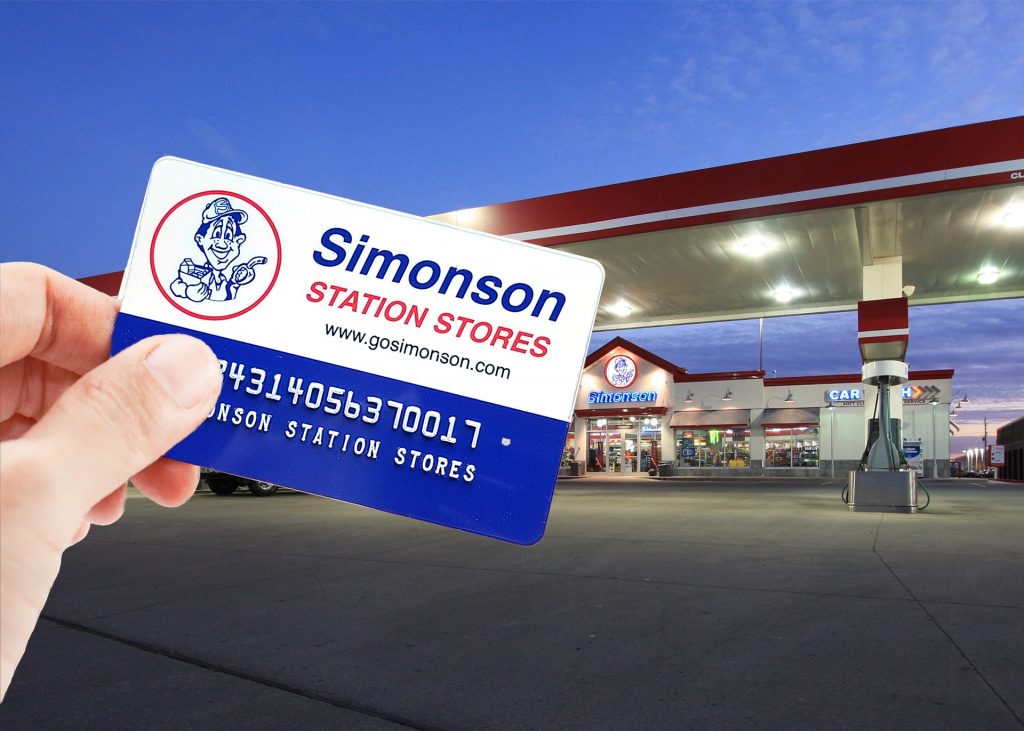 Use your Simonson Charge Account at any one of these locations-Fargo, Grand Forks, Minot, Bismarck, Williston, Wahpeton, Dickinson, Grafton, Bemidji, and Alexandria.
To apply, download a personal or commercial charge account application below.  Return your completed application to your local Simonson Station Store, email it to comments@gosimonson.com, fax it to 701-772-9672, or mail it to:
Simonson Station Stores, Inc.
3105 South Washington St. Ste B
Grand Forks, ND 58201